Ministry of Agriculture Key Laboratory of Urban Agriculture (South)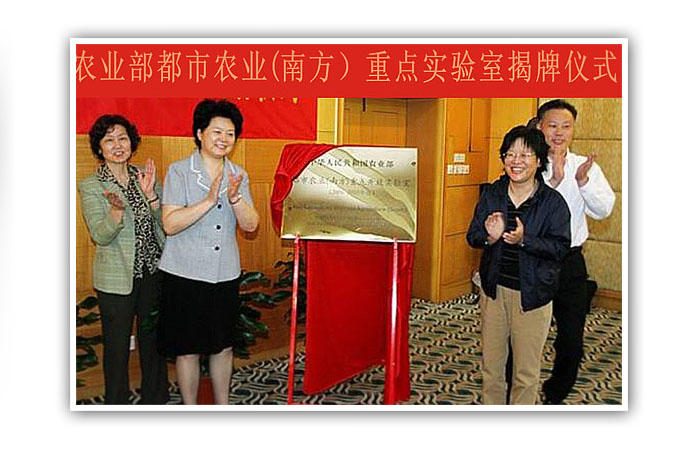 The laboratory was approved by Chinese Ministry of Agriculture on July 29th, 2008. According to the trends of sustainable economy and modern agriculture, aiming at the developing strategies and demands of modern agriculture and new rural area development in South China, through integration among life science, environmental science and mechanical engineering, we take on technical research concerning modern metropolitan agriculture and environmental engineering, and continuously provide key techniques and train highly qualified professionals for modern high-efficiency eco-agriculture and environmental development in South China and Shanghai.
We try to make it an open, innovative base with international view, which trains professionals and undertakes key research projects in modern agriculture for the sake of the nation and the local municipal. We expect to be able to lead the trend of development of modern metropolitan agriculture in China. A cross-fields research group has been formed with professionals from related schools in Shanghai Jiao Tong University (School of Life Science and Agriculture, School of Life Science and Biotechnology, School of Environmental Science and Engineering, School of Mechanical Engineering, School of Electric, Information and Electrical Engineering, School of Medicine). The main research interests of the laboratory include: agricultural environment and primary products safety / genetic resource innovation and utilization / landscape and industrial planning / informatization and equipments of modern metropolitan agriculture.